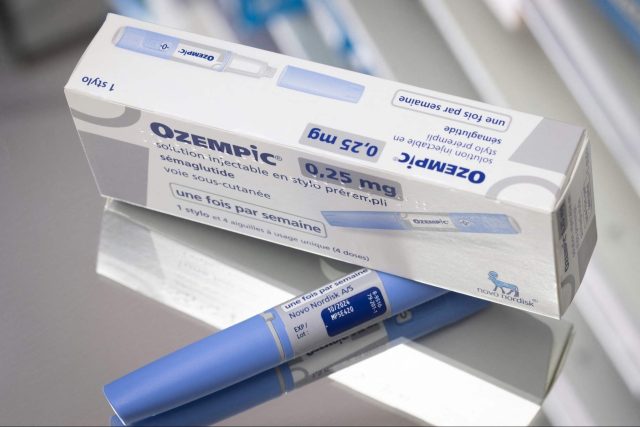 The European Medicines Agency (EMA) is now investigating the reports regarding popular brands of weight-loss drugs' link to suicidal ideations and other side effects on some users. The drugs are called Ozempic and Saxenda, both manufactured by Novo Nordisk. These weight-loss pills are reported to cause suicidal thoughts, leading European experts to call for investigation.
According to The Defender, Iceland's health watchdog agency reported at least "two incidents of suicidal thoughts" and "one case of self-harm" linked to Novo Nordisk's drugs. These drugs contain either semaglutide or liraglutide known as GLP-1 receptor agonists. An as review shows extensive list of side effects, the EU experts "may expand the probe to other drugs in the same class", according to the BBC report.
In a 2018 report from the FDA's adverse events reporting system (FAERS), there have been 60 cases of suicidal ideation from patients who are taking semaglutide. Despite this evidence, Novo Nordisk's spokesperson still denies the connection, claiming that "clinical trials for Wegovy did not support an increased risk of suicidal ideation" while at the same time, saying "clinical trials for other weight-loss drugs had" cases of suicidal ideations.
GLP-1 receptor agonists were originally used for treating Type 2 diabetes. Today, it is being eyed as a drug that can treat obesity. Wegovy, another weight-loss drug by Novo Nordisk, uses semaglutide while Eli Lilly, Amgen, and Pfizer are now also trying to develop GLP-1 receptor agonists.
Just few weeks prior to this announcement, "the EMA raised a thyroid cancer safety signal for several drugs in the GLP-1 class, including Novo's semaglutide products and weight-loss drugs made by AstraZeneca and Sanofi". This is a huge step for EU countries as their product information does not list suicidal thoughts as a possible side effect from these drugs, unlike in the United States.
Last month, Novo Nordisk filed lawsuits against several medical spas, weight-loss clinics, and wellness clinics across the US allegedly for marketing the unapproved counterfeit versions of Ozempic and other Novo Nordisk weight-loss drugs, claiming it has semaglutide, the key ingredient that the company uses. According to the Danish drugmaker in a statement:
"Novo Nordisk has commenced the filing of legal actions in the US against certain medical spas, weight loss or wellness clinics, and compounding pharmacies to cease and desist from false advertising, trademark infringement and/or unlawful sales of non-FDA approved compounded products claiming to contain semaglutide."
Currently, the demand for these weight-loss drugs is rising. However, according to Novo Nordisk, there is no supply for Ozempic. In addition, they are also increasing the production of Wegovy. Though because of the known adverse effects, experts claim that these drugs "are not made for short-term use". There are studies showing that when people stop taking these drugs, they regain weight in an amount equal to how much they've lost.
Besides the reason that these drugs are expensive, they are also harming people. Semaglutide's other known adverse effects, aside from suicidal ideation and thoughts of self-harm, are cancer, particularly to the pancreas. According to The Defender:
"A study using data from EudraVigilance, Europe's system for analyzing adverse reactions to medications, found a high prevalence of gastrointestinal disorders among users. Metabolic, nutritional, eye, renal, urinary and cardiac disorders were also reported. There was an increased risk of diabetic retinopathy. Studies also suggest using semaglutide may lead to adverse kidney events.
In addition to thyroid cancer, researchers have raised concerns about the potential risk for pancreatic carcinoma associated with the drug. A study of 25,617 people also found the use of GLP-1 receptor agonists yields a 3.5-fold increase in the rate of intestinal obstruction. The drugs also carry serious and under-discussed risks for pregnant women..."
The FDA also warns women that the use of these drugs should be stopped at least two months before pregnancy because "it takes that long for the body to eliminate the drug". None of these drugs were studied in pregnant women, short or long term. Although, there were clinical trials for animals. When rats, rabbits, and monkeys were injected with semaglutide, the rates of miscarriage increased among them. In addition, their offspring were "born smaller and had higher rates of birth defects".
References:
https://www.bbc.com/news/health-66119059
https://www.reuters.com/business/healthcare-pharmaceuticals/novo-nordisk-sues-spas-wellness-clinics-selling-counterfeit-weight-loss-drugs-2023-06-20/
https://finance.yahoo.com/news/novo-nordisk-takes-legal-action-194921402.html
Featured image: https://www.entrepreneur.com/business-news/tiktok-docs-boosting-views-and-profits-with-weight-loss/446905