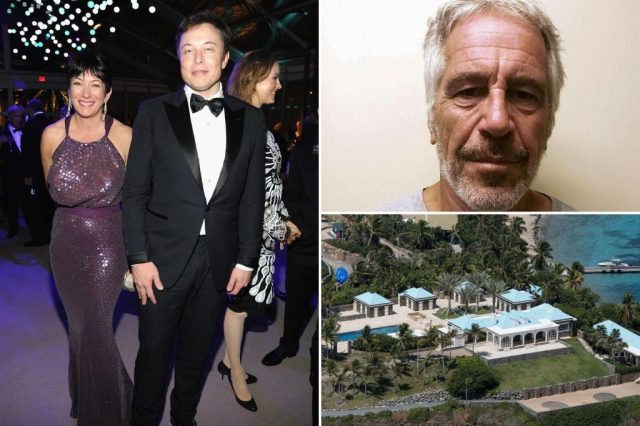 The United States Virgin Islands has subpoenaed Elon Musk, the owner of Tesla Inc., Starlink, and Twitter, in relation to the ongoing court investigation on Jeffrey Epstein's sex trafficking case. This legal action is part of the US Virgin Islands' lawsuit against JPMorgan Chase in an alleged facilitation of Epstein's sex trafficking schemes in which JPMorgan accused of "servicing approximately 55 Epstein accounts between 1998 and 2013, years after his 2006 arrest for soliciting minors in Florida".
In the subpoena, Virgin Islands is demanding to Musk, one of the richest businessmen in the world, to produce any communication documents related to Epstein's human trafficking activities, including his procurement of women and underage girls for commercial sex.
Issued on April 28, the subpoena was served through an "alternative means" because the Virgin Islands authorities had been unable to locate and serve Musk. The authorities, however, did not question Musk under oath.
Filed in the US District Court in Manhattan on Monday, the subpoena stated that "Musk may have been referred to JPMorgan by Epstein".
In Twitter, Elon Musk posted a reply stating:
"This is idiotic on so many levels…"
Referring to Jeffrey Epstein, Musk posted:
"That cretin never advised me on anything whatsoever."
"The notion that I would need or listen to financial advice from a dumb crook is absurd."
But, on the book "One Nation Under Blackmail: The sordid union between Intelligence and Organized Crime that gave rise to Jeffrey Epstein" by Whitney Webb, it was written on page 55 that "Epstein provided business contacts to Musk helping him start Tesla and SpaceX. Elon's brother, Kimbal Musk, sits on the board for Tesla and SpaceX, and also dated one of Epstein's girlfriends".
Recently, the Wall Street Journal published a multiple-part report about Jeffrey Epstein's associations, schedules, and meetings with more prominent and wealthy people, including politicians and academics. The WSJ new reports also detailed Epstein's meetings with some of the worlds' richest people, which sometimes happen at the house where he sexually abused his victims, including Bill Gates, Leon Black, Thomas Pritzker, and Mortimer Zuckerman by delving into thousands of emails and Jeffrey Epstein's private schedules. It shows that Epstein is already having criminal records while these meetings happened.
References:
https://www.zerohedge.com/political/larry-page-appears-be-ducking-subpoena-jeffrey-epstein-investigation
https://www.wsj.com/articles/jeffrey-epstein-documents-woody-allen-larry-summers-edb3e9b2?mod=hp_lead_pos7
Featured image: https://totalnews.com/wp-content/uploads/2023/05/elon-musk-ghislaine-maxwell-jeffrey-epstein.jpg