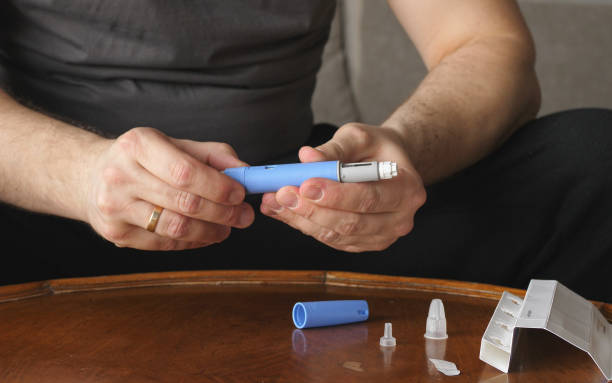 The Food and Drug Administration (FDA) recently warned women who are planning to get pregnant, at least two months prior, to avoid taking semaglutide drugs, particularly the brands Ozempic and Wegovy, due to the findings from animal studies.
Likely to be worth $100 billion a year, the two brands are marketed for weight loss and are so popular especially among women, including pregnant women, due to the mindless endorsement of famous celebrities and influencers who are regularly posting their photos on social media such as Instagram and TikTok. In addition to the manufacturers, "telehealth" companies also profit from these dangerous drugs by offering prescriptions in just 15 minutes.
Using injections to take, Ozempic and Wegovy are recommended to be used once a week. These drugs work by reducing food intake through "curbing appetite and slowing digestion". However, both drugs have never been studied in pregnant women therefore health authorities have no data related to the results on fetuses and infants exposed to the drugs.
Upon the approval of Wegovy in 2021, FDA required Novo Nordisk, the manufacturer of the drug, to conduct post-market studies for pregnant women. FDA ordered the company to run a study that will create a registry that monitors the health of pregnant women taking the particular weight loss drug and compare them to pregnant women who are not taking the drug.
According to FDA, the registry will "detect and record major and minor congenital malformations, spontaneous abortions, stillbirths, elective terminations, small for gestational age, preterm birth, and any other adverse pregnancy outcomes". The studies, however, will not be completed until 2027 and 2033 therefore the side effects on pregnant women, especially in the long term, are still unknown. Unfortunately, according to some experts, it is likely that millions of women are taking the drug.
Even though the drugs have never been properly studied on pregnant humans in clinical trials, it has been studied on animals – rabbits, rats, and monkeys. Using injectable semaglutides, it was found that miscarriage, birth defects, and other abnormalities occurred at a higher rate. It was observed that the babies of these animals usually do not grow to full size and often they were born with problems in their skeletons and in different tissues and organs, including kidneys, cranial bones, the heart, liver, and ribs. Ironically, these alarming findings were indicated on the labels of both drugs but manufacturers and health authorities failed to immediately warn the general public on the matter.
References:
https://www.vox.com/science/23683383/ozempic-pregnancy-risks-semaglutide-wegovy
https://jamanetwork.com/journals/jamanetworkopen/fullarticle/2770046