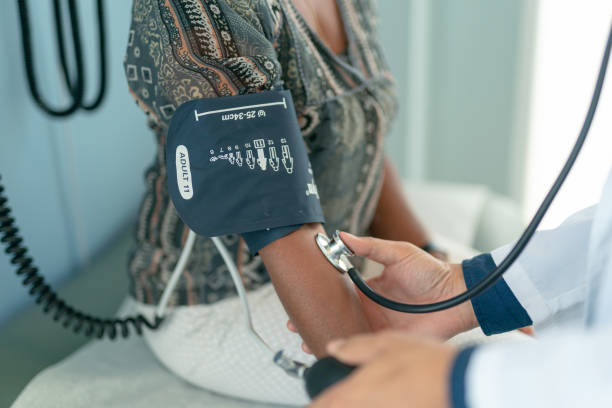 According to research that was published in the American Heart Association journal Hypertension in June 2022, women who had the highest blood levels of PFAS compounds also had a 71% higher risk of having high blood pressure. The risk of getting high blood pressure was shown to be 71% higher in women who had the highest concentration of "forever chemicals," which are frequently found in fabrics, non-stick cookware, and paper products.
The first PFAS were created from the fusing of carbon and fluorine in a laboratory in the middle of the 20th century. Other structures can resist temperature changes, repel water and oil, and reduce friction, thanks to the special qualities of this family of chemical. The chemical is useful in aerospace technology, building, photography, electronics, and aviation because of these qualities. The compounds are frequently discovered in ordinary objects including non-stick cookware, paper goods, and fabrics.
However, PFAS have been linked to a number of health problems, including obesity, low birth weight, decreased hormone levels, and cancers in several organ systems. Unfortunately, countless items that rely on PFAS properties have been developed, utilized, and dumped in landfills where they contaminate the groundwater and water supplies. Chemicals from the products become air pollutants when they are burned. Many of these compounds can take over 1,000 years to decompose, earning them the moniker "forever chemicals". These substances, which levels in human blood have been determined, are now associated with high blood pressure in middle-aged women.
When compared to their friends who had lower levels, the research results showed that middle-aged women who had greater blood levels of PFAS chemicals were most at risk of developing high blood pressure. High blood pressure has serious negative effects on one's health, including heart disease, renal disease, heart attack, vision loss, and sexual dysfunction. Diabetes type 2 and the metabolic syndrome are both linked to high blood pressure. Heart disease, stroke, diabetes, and renal disease are four of the top 10 leading causes of death in the United States, according to CDC (Centers for Disease Control and Prevention).
The study made use of the criteria of hypertension in use at the time, which was 140/90 or higher blood pressure. Women were also considered to have high blood pressure if they were on antihypertensive medication. The new definition of high blood pressure, 130/80, is expected to increase the number of cases of the condition by 14%. In the United States, there are about 103 million adults with high blood pressure. 470 female participants in the study experienced excessive blood pressure. At the start of the trial, PFAS levels were measured and included in the data.
The Study of Women's Health Across the Nation Multi-Pollutant Study (SWAN-MPS), a study that included midlife women from a wide variety of racial and ethnic backgrounds, provided the researchers with the data they used. Seven PFAS compounds were measured in the participants' blood, along with their risk of developing high blood pressure. They used information from 1,058 female participants who were followed up annually from 1999 to 2017 and did not have high blood pressure at the start of the trial.
Reference:
https://newsroom.heart.org/news/forever-chemicals-linked-to-hypertension-in-middle-aged-women?preview=9658