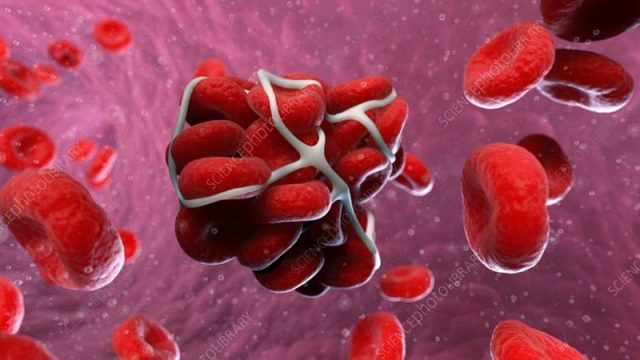 In March 2021, the Danish Health Authority suspended the rollout of Vaxzevria, a vaccine for COVID-19 produced by AstraZeneca due to the alarming issues related to blood clotting effects after inoculation. These cases of thrombosis with thrombocytopenia syndrome (TTS) from Vaxzevria, which have been recorded in early April 2021, reached 250, according to a major mainstream publication the National Center for Biotechnology Information (NCBI). And on August of 202, NCBI also published a report which states:
"The thrombotic thrombocytopenia syndrome (TTS), a complication of COVID-19 vaccines, involves thrombosis (often cerebral venous sinus thrombosis) and thrombocytopenia with occasional pulmonary embolism and arterial ischemia. TTS appears to mostly affect females aged between 20 and 50 years old…"
However, yet again downplaying these findings, the authors went on to continue pushing:
"A number of countries have now suspended the use of adenovirus-vectored vaccines for younger individuals. The prevailing opinion of most experts is that the risk of developing COVID-19 disease, including thrombosis, far exceeds the extremely low risk of TTS associated with highly efficacious vaccines. Mass vaccination should continue but with caution. Vaccines that are more likely to cause TTS (e.g., Vaxzevria manufactured by AstraZeneca) should be avoided in younger patients for whom an alternative vaccine is available."
Meanwhile, on another follow up report published by NCBI in December 15, 2021, the authors wrote:
"Sixty-two studies reporting 160 cases were included from 16 countries. Patients were predominantly females with a median age of 42.50 (22) years. AZD1222 was administered to 140 patients (87·5%). TTS onset occurred in a median of 9 (4) days after vaccination. Venous thrombosis was most common (61.0%). Most patients developed cerebral venous sinus thrombosis (CVST; 66.3%). CVST was significantly more common in female vs male patients (p = 0·001) and in patients aged 45 years vs 45 years (p = 0·004).
The mortality rate was 36.2%, and patients with suspected TTS, venous thrombosis, CVST, pulmonary embolism, or intraneural complications, patients not managed with non-heparin anticoagulants or IVIG, patients receiving platelet transfusions, and patients requiring intensive care unit admission, mechanical ventilation, or inpatient neurosurgery were more likely to expire than recover."
This clearly shows that the highest health authorities are aware that there are risks of TTS in some of the vaccines being used for COVID; not to mention miscarriages, Bell's palsy, and several other complications and fatal adverse effects that have been recorded. The Centers for Disease Control and Prevention (CDC) itself has reported these cases of TTS not so long ago. Through its own Advisory Committee on Immunization Practices (ACIP), the CDC published an update on TTS in December 2021 reporting deaths from Johnson & Johnson's Janssen vaccine.
Looking at these reports, it's easy to tell that these institutions are trying to hide something. These health authorities ruled out that the risk is very rare, with the CDC only reporting 58 cases and 8 deaths in total as of December of 2021. However, it's important to take note that the data reported by the CDC only has a cut-off time of August 2021, meaning it's probably not including the data from September 2021 up to February 2022. Besides, the CDC also admitted the limitations of these reports, including "possible underdiagnosis of CVST and TTS", and stating that "case and death reporting rates might be underestimated".
References: