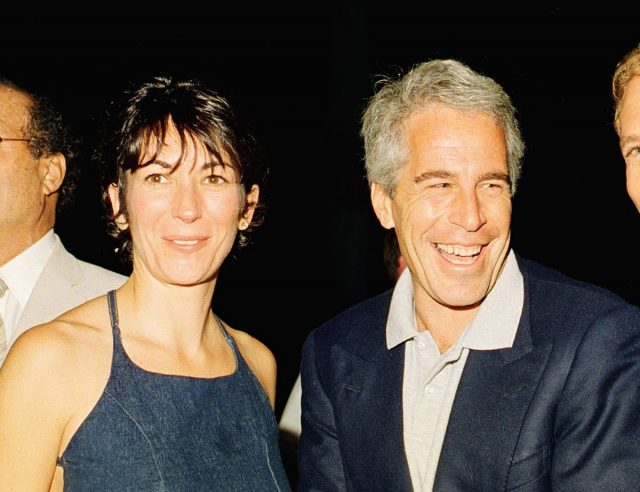 On Wednesday, Ghislaine Maxwell, the daughter of a disgraced media magnate in the UK, was finally convicted of sex trafficking girls who are minors; some are 14 years old, by the federal jury of Manhattan, New York. Ghislaine Maxwell was found guilty of conspiring with Jeffrey Epstein, a billionaire pedophile who was arrested in July of 2019 for sexual abuse to the said underage and teenage girls in his own house and in his own island between the years 1994 to 2004. Ghislaine Maxwell's participation on Epstein's illegal sexual acts was said to be at least a decade where she herself even participated on some occasions, according to the testimonies of the victims against her.
Jeffrey Epstein was 66 at the time when he was arrested in 2019 and a month later, he was reported to have committed suicide inside his jail cell in Manhattan. Based on the official statement about his death, Epstein killed himself while waiting for court a schedule. Ghislaine Maxwell, however, was arrested only a year after. And after a month-long trial, the verdict was reached following five days of deliberation by 12 juries in New York and Ms. Maxwell, 60 years old, was found guilty of "sex trafficking of a minor, transporting a minor with the intent to engage in criminal sexual activity, conspiracy to transport minors with intent to engage in criminal sexual activity, conspiracy to commit sex trafficking of minors, and conspiracy to entice minors to travel to engage in illegal sex acts". However, she was found not guilty on the "enticement of a minor to travel to engage in illegal sex acts".
There is no date for her sentencing yet and Ms. Maxwell's legal team had announced shortly right after the verdict that they are already working on an appeal as, according to her lawyer Bobbi Sternheim, they were "very disappointed with the verdict" as they "firmly believe" that Ghislaine Maxwell is innocent. Meanwhile, one of her accusers, Annie Farmer, stated:
"I am so relieved and grateful that the jury recognized [her] pattern of predatory behaviour. I hope that this verdict brings solace to all who need it and demonstrates that no one is above the law…"
Another two of Epstein's victims who testified said Ms. Maxwell "was present for some of the abuse and played a role in enticing and grooming some of the victims". One of them even testified that Ghislaine Maxwell had even directly molested her by touching her breasts. Because of this and other charges, Maxwell can be sentenced to 40 years in prison plus another count that could potentially send her to jail for 10-year sentence. Aside from this, there are three other "conspiracy counts" that could also possibly carry five years of sentences each.
Meanwhile, other girls who accuse Ghislaine Maxwell said that during those times, they see Ms. Maxwell as a kind of "big sister and a mentor" who is "elegant and sophisticated" and who brings them to shopping stores and movies. But on the other hand, she also helped Jeffrey Epstein in his sexual abuses to these girls, which happened for many years, by "normalizing sexualized massage" and by exploiting the trust that these girls gave to her. That's what the trial unfolded about Ghislaine Maxwell's participation in the decade-long sexual abuse perpetrated by Jeffrey Epstein to these girls. As described by one of the prosecutors named Alison Moe:
"Maxwell was a sophisticated predator who knew exactly what she was doing… she manipulated her victims, and she groomed them for sexual abuse."
Ms. Maxwell left the UK and settled in the US after her father's death. She worked in real estate and later met and then got romantically involved with Jeffrey Epstein. The two became lovers but only for a few years but Ms. Maxwell continued to work with Epstein. In the trial, Maxwell's defense team insisted that she is innocent and "just a scapegoat" for Epstein's crimes. Prosecutors, however, cited records from the bank showing that she had "received $30 million from Epstein between 1999 and 2007 as evidence that she was motivated by money".
References: