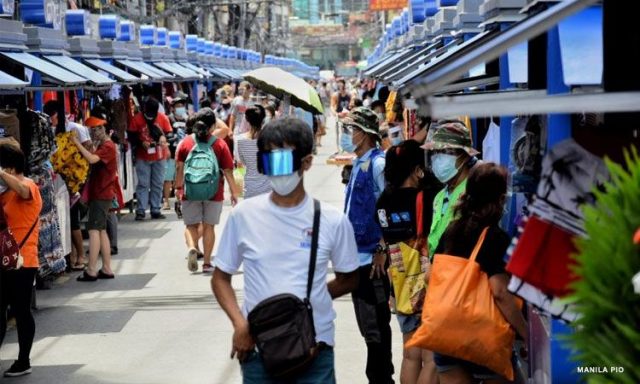 To prevent a further increase in coronavirus disease (COVID-19) infections, public health expert and former National Task Force (NTF) against COVID-19 special adviser Dr. Anthony "Tony" Leachon to the government to implement Alert Level 4 status in Metro Manila.
In an interview with DZRH on Tuesday, January 11, Leachon stressed the importance of placing Metro Manila under a higher alert level status.
"What you need to do there, in a rapidly transmissible variant, is to slow down the virus. You have to do what is right. You need to raise Alert Level 3 to Alert Level 4 so that people don't move and use it for two to four weeks to get test kits, prepare people, and get boosters," Dr. Leachon said.
Dr. Leachon also reiterated that if the government prolongs the decision, the Omicron variant could cover the entire island of Luzon.
"As far as I can see, there are at least fewer cases, because with every increase in the number of people [who are sick], it will multiply and multiply. If we prolong this, [throughout] Luzon, Omicron will spread and spread. "
Meanwhile, Department of Health (DOH) Secretary Francisco Duque III said healthcare utilization in Metro Manila has not yet reached the threshold required for Alert Level 4. However, he said it is "possible" for the region to be placed under of alert level status to which the national government is "preparing for it".
Alert Level 4, the second highest in the nation's alert level system, can only be declared in areas where the number of cases, bed utilization and the intensive care utilization rate are high and rising.