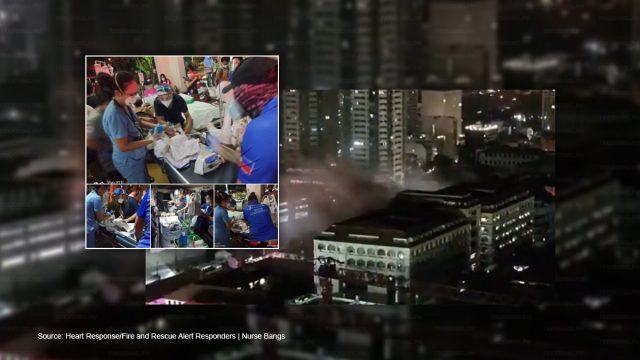 On May 16th, 2021, the PGH caught fire around the wee hours of the morning, and this while the constant COVID-19 case surge continues.
The fire started on PGH's third floor, which lasted for more than four hours, according to the report from the Bureau of Fire Protection (BFP).
Hector Agadulin, BFP's Senior Inspector, reported that the fire initially started from the third floor. It's the location where the operating room's supply areas are located. At 12:58 AM, the second alarm was reached, then raised to the third alarm after 1 AM.
Around 2:46 AM, BFP declares the fire was under control and at 5:41 AM was extinguished entirely.
Without any delay, PGH made haste to transfer and evacuate their patients to the nearest district hospitals within Manila. These hospitals are Sta. Ana Hospital, Ospital ng Maynila, Gat Andres Bonifacio Memorial Medical Center.
Thankfully, there were no announced injuries or casualties from the fire incident.
The recorded damages caused by the fire are said to be around P300,000. What could have possibly rendered the fire? The BFP is continuing its investigation on the matter.
The Philippine General Hospital orders all of the patients and staff to use and wear KN95 masks for the time being. These masks filter 95% of airborne particles such as ashes and specks of dust for 48 hours.
For donations, please contact:
ONE POST: Call for Donations for #PGH and the List of Banks in which PGH MFI has accounts in.
Kindly beware of scammers. pic.twitter.com/n4p33QoNb6

— UP MANILA (Official) (@UPManilaOnline) May 16, 2021