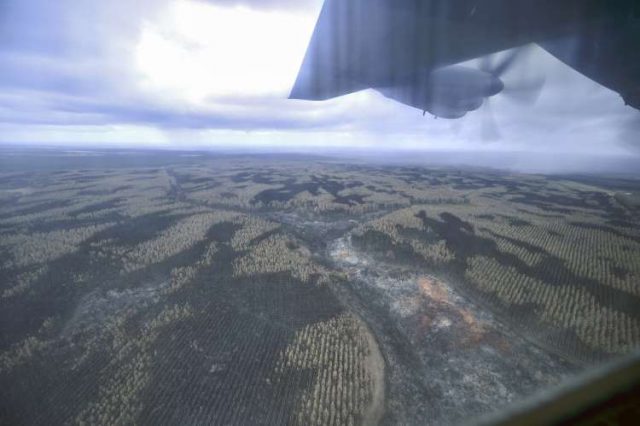 Farmers, authorities, and ordinary residents in some parts of Victoria and New South Wales were now somehow relieved after rain helped stopped the ravaging fires in some areas of the regions which claimed at least 28 people, millions of animals, and destroyed thousands of homes, infrastructures, and wildlife habitats. The fire, which was estimated to burnt a total of 10M hectares of land in Australia, were somehow extinguished by heavy rains which started last Wednesday and lasted for 2 days.
However, the heavy rains caused flooding in some parts of the country such as Melbourne while also feared to possibly kill more species in rivers by sending millions of tons of muddy ashes into waterways if it continually pours heavily for a couple of days more as scorched mountains are unable to hold waters. But despite of that, people were still celebrating as hazardous air caused by heavy smoke was now partly cleared in many areas, bringing hope to some desperate citizens devastated by the fire.
Meanwhile, volunteers and rescuers in some parts worried that thunderstorms could also make it harder for them to go deep into the blazing forests to rescue more wildlife in the coming days because of thick muds in the tracks. Also, some of these native animals especially koalas and reptiles have to be rescued in parks because of the floods caused by the heavy rain. The floodwater, which was not experienced for 15 years, also threatens animals in the east coast of New South Wales.
"This is incredible, just last week we were having daily meetings to discuss the imminent threat of bushfires. Today, we've had the whole team out there, drenched, acting fast to secure the safety of our animals and defend the park from the onslaught of water. We haven't seen flooding like this at the park for over 15 years." One park director named Tim Faulkner told the Australian media in an interview.
Wet weather is expected to continue across southern and eastern Australia in the coming days, promising relief to firefighters and volunteers that were struggling to stop the raging blazes in the forest, especially to those that are missed by the recent rain.
References: