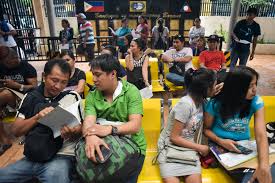 MANILA — The Department of Foreign Affairs (DFA) on Saturday confirmed that no Filipino was harmed in the shooting incident that killed 10 people and wounded 10 others in Santa Fe, Texas.
In a statement, the DFA expressed its sympathies to the United States following the tragic event.
"We join the American people in grieving over the loss of so many young innocent lives in the school tragedy in Sante Fe, Texas," Foreign Affairs Secretary Alan Peter Cayetano said in a statement from Honolulu, Hawaii where he is on an official visit.
"Our thoughts and prayers are with the families of the victims," he added.
Consul General Adelio Angelito Cruz of the Philippine Consulate General said no Filipino was among the casualties in the latest school shooting that took place on Saturday (Manila time) at the Santa Fe High School located 35 miles southeast of Houston.
As soon as the incident was reported, Cruz said the Consulate General coordinated with members of the Filipino Community leaders to determine if there were any casualties among the approximately 1,994 Filipinos in Galveston County, where Santa Fe is located.
Cruz said the attack was carried out by a 17-year-old student who barged into a classroom and started shooting fellow students with a shotgun and a revolver. The shooter is now in police custody. (PNA)
By Joyce Ann L. Rocamora
[zombify_post]