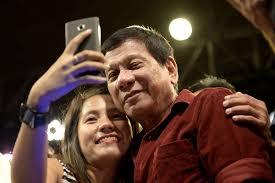 MANILA — Government officials ordered by President Rodrigo R. Duterte to be investigated for alleged corruption are believed to be linked to multi-billion peso jewelry smuggling, an official of the Presidential Anti-Corruption Commission (PACC) said on Thursday.
"We have reason to believe that they are one organized group doing this, connected to many different offices and taking advantage of the complex systems and using government offices," PACC Commissioner Greco Belgica said in a Palace press briefing.
Belgica said the PACC has been monitoring an investigation involving four agencies of government – the departments of transportation, finance, and justice and the Bureau of Customs.
He said the modus operandi of the syndicates is to contact government officials, sometimes assistant secretaries or from the Customs Intelligence and Investigation Services (CIIS) to avoid paying duties and taxes.
"Before, Customs is doing the arrest. Now, Customs arrests those in the Customs" Belgica said.
It can be recalled that Duterte on May 16, revealed more government officials under investigation.
Justice Assistant Secretary Moslemen Macarambon Sr. who, according Belgica, has intervened to reduce PHP6 million in taxes and duties to PHP1.3 million.
Duterte also mentioned lawyers Ambrosi Basman and Rohani Basman, Amisa Lumodtod, Amelkier Macabando (ex-mayor of Marawi City), Department of Justice (DOJ) prosecutor Samina Sambaco Macabando Usman, OIC Pasay City Prosecutor Benjamin Lanto, inquest prosecutor Clemente Villanueva, assistant prosecutor Florencio dela Cruz, NAIA District Collector Ramon Anquilan, NAIA Intelligence and Investigation Division Director Adzhar Albani, and Customs operations officer Lomontod Macabanto.
"Well, it's very clear that their connection has reached different departments of government up to the Prosecutor's Office," Belgica said.
He said there are at least eight syndicates smuggling jewelry into the country.
"Our estimate is PHP10 billion worth (of smuggled jewelry) because those people we arrested have been travelling for 133 times since 2014. They are smuggling an average of PHP10 million, sometimes PHP15 million each week," he added.
He said the syndicates are also involved in illegal drugs, selling the jewelry in exchange for drugs.
Belgica said the recommendation to file charges against involved government officials has been approved by the President.
"We will be conducting further investigation, and then we will be forwarding the information for criminal complaint to the Ombudsman," he said.
Meanwhile, Justice Secretary Menardo Guevarra said his department will also conduct a separate investigation on the prosecutors named by the President.
"Complaint will most likely be filed with the Ombudsman but it doesn't prevent the DOJ from conducting its own investigation through its internal affairs unit," Gueverra said in a text message to DOJ reporters.
Guevarra said the Office of the Ombudsman will focus on the criminal aspect while the DOJ will look into the administrative case.
"With or without any instruction from the President, I will commence our own internal investigation," he said.
He said the DOJ's Internal Affairs Unit will particularly investigate Usman, Lanto, Villanueva and dela Cruz. (With Christopher Lloyd Caliwan/PNA)
By Jelly Musico
[zombify_post]