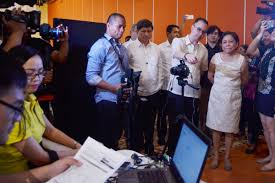 MANILA — The Department of Foreign Affairs (DFA), through the Philippine Consulate General in Los Angeles, is monitoring the situation in the southeast Texas city of Santa Fe following a shooting incident at a local high school that left 10 people dead and 10 others wounded.
The DFA on Saturday said the Consulate General is in close coordination with members of the Filipino Community to check if there were Filipinos among the casualties.
It said there are about 1,994 Filipinos in Galveston County where Santa Fe is located.
Nine students and one teacher were reportedly killed while 10 others were injured in the Santa Fe High School shooting incident that occurred Friday morning in the US.
The suspect, identified as 17-year old Dimitrios Pagourtzis, is accused of capital murder and aggravated assault of a public servant. (PNA)
By Joyce Ann L. Rocamora
[zombify_post]