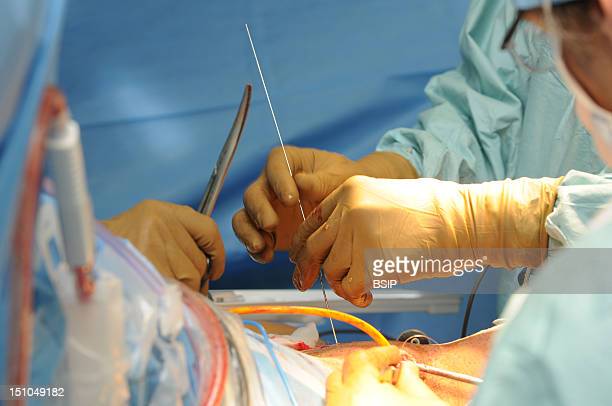 Top universities of North Carolina are pushing "gender transition" to young children, according to a report from Education First Alliance, a nonprofit organization working to protect children from progressive and sexualization agendas, especially in education.
The report that has been published recently shows that the three prominent educational institutions, the University of North Carolina (UNC), Eastern Carolina University (ECU), and affiliates of Duke University, provide services that cater to sex re-assignment of minors.
Some of the mentioned universities offer puberty blockers or cross-sex hormones with no minimum age requirement, but usually start at the age of 16, while some also offer mastectomies or "top surgery" for children who turn 18. The said process is being done by first, requiring at least one parent and the child to have an interview appointment with a social worker.
Duke University health system started its "gender clinic" in 2015 and provides services to children as young as two years old. One of the medical professionals that work in the institution, Dr. Deanna Adkins, a pediatric endocrinologist, was quoted saying that "using chromosomes, hormones, internal reproductive organs, external genitalia, or secondary sex characteristics to override gender identity for the purpose of classifying someone as male or female" contradicts medical science and that from a medical perspective, gender identity determines sex.
Last month, ECU Health started a clinic that caters to the LGBTQ+ community which includes minors and toddlers as clients because "literature tells them" that gender identity "can start around age four". According to Dr. Colby Dendy in an interview, one of the main goals of ECU's "LGBTQ+ Health Clinic" is to "provide affirming primary care to everybody in LGBTQ+ spectrum".
Meanwhile, it was also revealed that UNC caters gender-affirming treatments for children as young as three years old, including referral for surgery through its "psychoeducation and support" for 3 to 11 years old, "guidance on social transitioning and access to resources," "support and resources for exploring gender identity and expression," and "letters of support for surgery" for those at least 18 years old. UNC's health programs also include hands-on experience for medical students, allowing them to participate in medical interventions which include "prescriptions for hormone therapy, general primary care, letters of support for surgery, and referrals to other resources and providers."
Read more here:
https://www.lifesitenews.com/news/top-north-carolina-health-systems-push-transgender-mutilation-of-children-report/