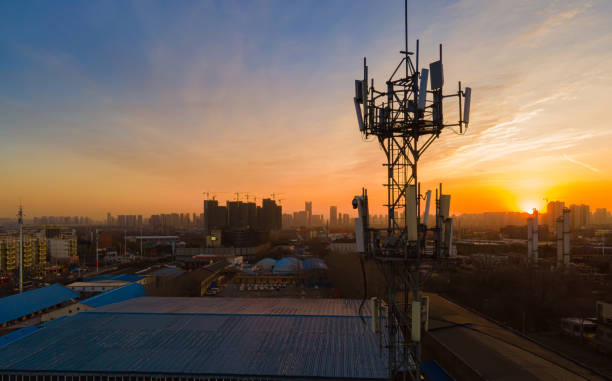 A coalition of communities, nonprofit organizations, and advocacy groups working for the environment and other social issues filed a lawsuit against Los Angeles County for violating the California Environmental Quality Act (CEQA) by allowing the fast-tracking of wireless infrastructure, therefore exempting projects under the ordinances from CEQA review.
Los Angeles county adopted the amendments in January and according to the complaint filed, it will permit companies to roll out thousands of wireless facility projects without due process and even without regard to the people's right to appeal. Because of this threat, the coalition filed a petition at the LA County Superior Court for a "temporary stay and restraining order and preliminary injunction, pending resolution of the lawsuit".
Among the groups that filed a case are Children's Health Defense (CHD), a nonprofit group run by Robert Kennedy Jr., Fiber First LA, Mothers of East LA, Boyle Heights Community Partners, and United Keetoowah Band of Cherokee Indians. The groups allege that it will "raise constitutional due process concerns in relation to wireless projects that directly affect local residents, who will suffer significant losses of personal and real property rights without the ability to contest".
According to Brenda Martinez, the founding member of Fiber First LA:
"The right of citizens to have a voice in important decisions about their health, their safety and their future is fundamental to American democracy…"
The ordinance, according to one of the plaintiffs, was deliberately designed to "create a back-room, tower permit rubber-stamp process that excludes the public and even nearby residents that will be directly affected and aggrieved". It also added that the Board of Supervisors is not doing a good job of protecting the people as they intentionally ignore the possible adverse environmental and social impact of the project.
Usually, wireless projects harm the local residents and drive away those who cannot tolerate the exposure to the radiation being emitted by these cellular towers. Most of the time, residents become sick, if not getting evicted, leading to the deterioration of their health as they are continuously being exposed to dangerous non-ionizing radiation. Most of the communities that become victims of these massive infrastructure projects are poor families who have no means to transfer and cannot easily afford to buy a house that is safe from these wireless towers.
Aside from harming the residents, plaintiffs also added that these facilities will also adversely affect the water, air, flora, fauna, and objects that have historic or aesthetic significance. Most importantly, these facilities are "not designed to withstand earthquakes or floods and will create new risks of fire", according to the lawsuit filed.
As the complaint continues:
"Basic justice demands that these families … be given adequate prior notice and a fair hearing before their voices are silenced, their property is taken or devalued, or their lives are put at risk."
References: