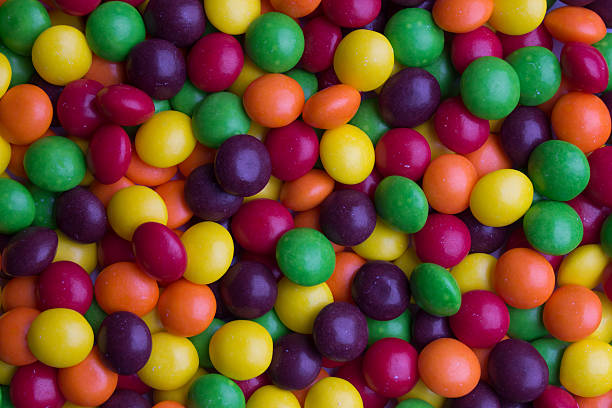 A San Leandro resident filed a class action lawsuit in California against Mars Inc., the company that produces Skittles candy, alleging that the product is "unfit for human consumption" because of titanium dioxide that is present on the candy. The class action complaint was filed on July 14. It asserts that Mars Inc. knew about the risks of titanium dioxide on their products since 2016, in which the company made a commitment to stop its use.
The company "reiterated its commitment to remove harmful and potentially poisonous nanoparticles of titanium dioxide from its food products, including many popular candies", according to the 2016 news release. It also added that in February 5, 2016, the company promised to stop using artificial colors within the following five years. But six years later, according to the New York Times, Mars Inc. is still not fulfilling the promise.
The business allegedly disregarded its own statement and continued to market the candy containing titanium dioxide. Preservatives and the group of food additives that titanium dioxide belongs are included in meals, spices, condiments, and supplements in order to prolong shelf life and assist prevent spoiling. Foods, medicines, and cosmetics all contain color additives. Although Mars adds titanium dioxide to Skittles, rivals that make bright candy that is comparable to Skittles do not.
The corporation allegedly committed fraud by omission by failing to alert consumers to a toxin that could be hazardous, according to the lawsuit. According to the company, FDA standards allow its use at less than 1% of the food's dry weight. However, the lawsuit claims, "defendant relies on the ingredient list which is provided in minuscule print on the back of the Products, the reading of which is made even more challenging by the lack of contrast in color between the font and packaging."
Titanium dioxide nanoparticles is a synthetic colorant found in many foods, including chewing gum, salad dressing, baked products, coffee creamer, among many others. It is used as an anti-caking agent and a whitener. However, it can also be found in non-food products like paints, plastic, sunscreen, cosmetics, and medicines. It is associated with poor gut health, has no nutritional value, and its overall health effects are still not totally known. It is known as E171 when it is used in food. When it is used with other goods, the label may list PW6, CI 778916. Since it naturally reflects UV radiation, sunscreen frequently contains it.
There are two sizes in which titanium dioxide is produced. While the nano grade is clear and colorless and is frequently used in sunscreens, the pigment grade is a bigger particle that is utilized to whiten or brighten a product composition. It is used by Unilever as a white pigment grade colorant in toothpaste and it is an ingredient in other household goods including laundry detergent, dishwasher tablets, and toilet blocks.
Researchers are worried that topical application and consumption in foods and pharmaceutical goods may cause toxicity and variety of sub-lethal effects. A 2019 animal study found that, while nano-sized titanium dioxide had no effect on the microbiota's composition, it changed the dispersion of bacteria in the lab by encouraging the creation of biofilms and the release of bacterial metabolites.
It's difficult to predict how titanium dioxide will affect intestinal health. Multiple food additives used together, however, may have an enhanced effect, according to study. A significant investigation on the impact of chemical mixtures in food on human health was overseen by Denmark's National Food Institute in 2015. They discovered that when combined, even minute levels could intensify the negative consequences.
References:
https://www.frontiersin.org/articles/10.3389/fnut.2019.00057/full