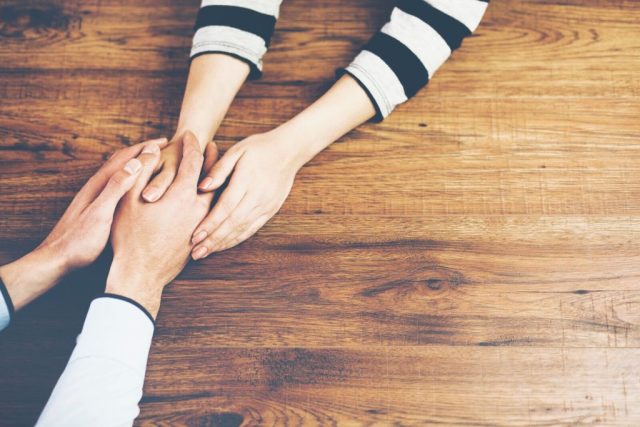 To the human brain, a trauma is a serious negative memory or memories experienced during childhood or the person's past. As a physical impact, it increases and over-activates the person's response stimuli especially if this is related or connected to the trauma itself; bringing memories of fear, terror or even extreme sadness. This is the reason why it is very difficult for many survivors to tell their story, as memories inevitably cause apprehensions and painful recollections especially when the trauma greatly impacted the person. Many survivors are also losing their confidence and feel like they will not be believed, thus, hindering them from recovery. This is the reason why people should be educated about the nature of trauma on so many levels so that social support can also be available for the individual to overpower this negativity and therefor, can still work on to live normally.
The Importance of Talking about your Trauma
People with serious traumatic experience often feel distress upon thinking or dealing with their traumatic memories. Also, traumatic event often causes changes to the brain functioning, specifically to the amygdala, the circuitries connected to our fight or flight response and to the brain's interpretation to the emotion in connection to the memory or memories. This is one of the reasons why many survivors do not heal so easily because they do not discuss about their trauma openly. It is critical to teach people the basics of this mental issue so that proper response can be given to the situation. Forcing the person to tell their story might trigger negative thoughts that could worsen the situation that is why responses should always be appropriate. Because no matter what, expressing and finding ways to let the negative or painful memories out is very essential in the therapy. So yes it's true, talking about it helps us heal!
"Get over it" is a Toxic Response
If you think it is appropriate to say these nasty 3 words to a person undergoing impacts of trauma, you better change your mind. Dismissively throwing these words is disrespect to the survivor and not a smart word to cast if you really want to contribute to the healing or recovery of the person. There is a process for the survivor and our empathy and patience are the things that can surely help and not our trivializing attitude. Processing these traumas within the brain might bring the person intense or even extreme emotional and psychological responses or behaviours. Trauma affects not only emotional processes but also the individual's cognition. Thus, trauma affects the person's behavioural tendencies as well. So to be able for the person to recover, he or she must undergo the healing process naturally. And the best one thing to do this is through allowing the power of time. This is how nature works in regaining its strengths.
The Importance of Will to Face One's Trauma
There are so many causes of trauma. In childhood, there is rape or sexual abuse, physical abuse, emotional abuse, domestic violence, parental violence, etc. Many adults also experienced war during their childhood. No question this is a very traumatic event. This too must be addressed accordingly for if not, this might cause serious depression and even suicidal ideations in adulthood. However, this is not simple. For a survivor, telling the story of trauma is a big challenge and a very painful thing to do. But no matter what, there is always hope for healing. Their story must be shared to the right person or people and their emotional pain and psychological terror must be addressed. For if not, recovery will be impossible. This is their freedom. For them to heal, they must have the courage to face and confront the "monster". As to what has been the reality to many, healing is possible!
How to Start Healing One's Self from Trauma
According to Dr. John Breeding, a psychologist, educator and activist, healing trauma doesn't always need to be through professional way. Most importantly, according to him, it doesn't need to be medicated. Dr. Breeding stresses that withdrawal from the society, which unfortunately often interpreted as mental illness, is sometimes necessary and our brain's natural defence against harm. Dr. Breeding also talks a lot about the dangers of psychiatric medications as these can cause damages to the brain. These words from Dr. John Breeding are very important as many people in less developed countries cannot really afford professional help and due to extreme poverty and economic hardships, mental health problems are quite common, affecting people all across ages. Dr. John Breeding emphasizes that the first thing is to begin by accepting the self wholly. With acceptance, comes trust to the power of one self to recover. And through the process of this healing, our system naturally gets rid of the toxicity, psychological and emotional. And by allowing your story or secret to unfold, you are making the healing possible. Instead of hiding them in the dark, Dr. Breeding encourages people to find the right people to trust and bravely and honestly talk about trauma, their thoughts, worries, problems, insecurities, and fears. According to him, this is a very important path to wellness.
To learn more from Dr. John Breeding and others about psychology and mental health, please check the Psychetruth channel in YouTube:
More references: